On January 17th 2019, at the Vinh Ha commune health station, representatives of Vietnam Union of  Friendship Organizations of Thua Thien Hue province (HueFO) and the Medical Outreach of America (MOA) visited Vinh Ha commune health station and Phu Vang district health center to exchange a plan for an upcoming medical clinic in Vinh Ha commune.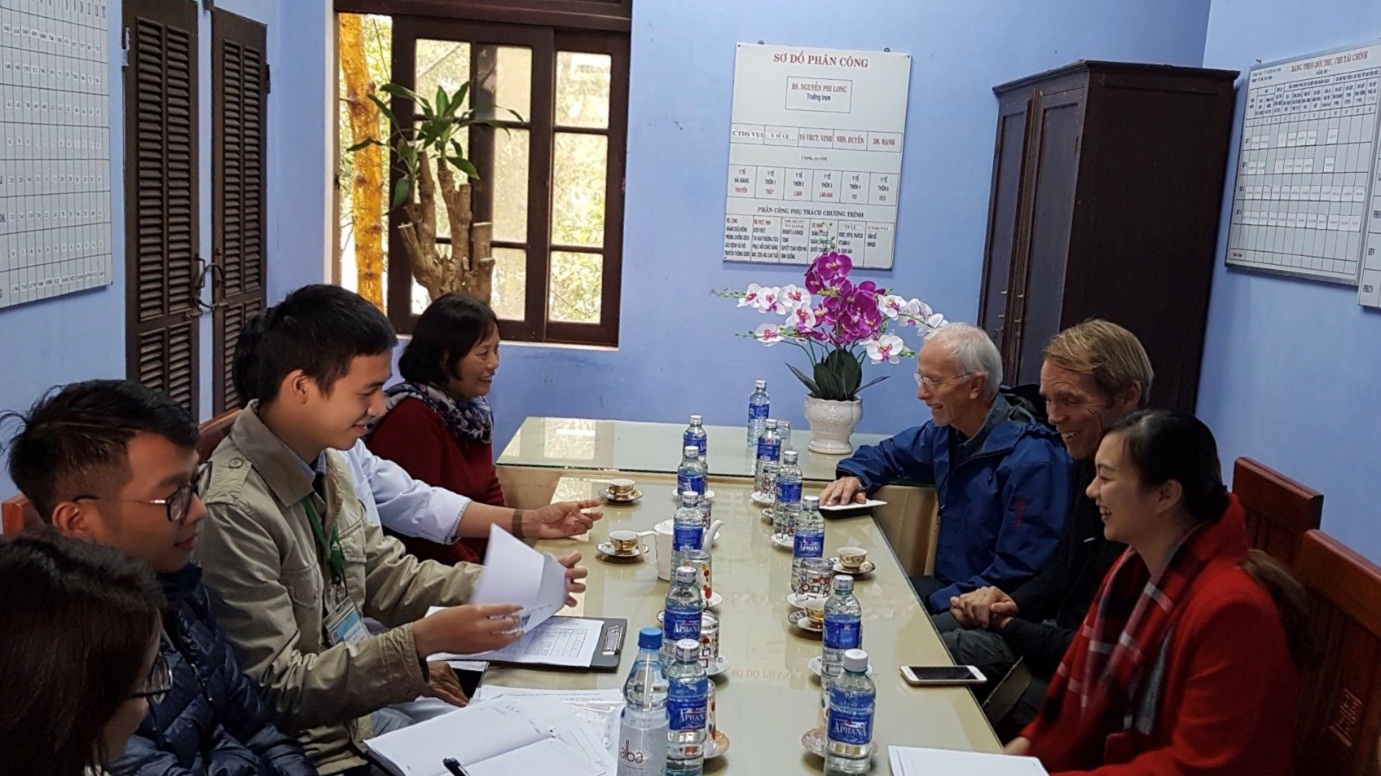 The delegation works at Vinh Ha commune health station (Photo: Anh Tuan)
HueFO's President Dr. Tran Thi Mai led a working delegation to Phu Vang District's health center and  Vinh Ha commune's health station, including MOA's Chairman Dr. Eddie Allan and CEO Dr. Stephen Roderick, and Ms. Le Thi Thu Huong – project coordinator for Vietnam Education Fund.
MOA is US non-government organization working in the field of medical support. MOA is currently supporting projects in a number of countries through organizing medical check-up of volunteer doctors, nurses and pharmacists from the United States, with a priority to the disabled and the poor in disadvantaged areas.
At the meeting, a brief introduction about the MOA organization and the prospects of cooperation in the near future was presented. At the same time, local officers provided information about community health, health needs and conditions of essential facilities. This aimed to create the premise for organizing medical mission trip in this year.
Vinh Ha commune is often stricken by natural disasters every year because it is located near the lagoon and by the sea. Located 20km southeast of Hue city, it has a population of 10,000 people with over 2,000 households, including 326 pro-poor households and 320 poor households. There are 97 people with disabilities who need physical therapy service.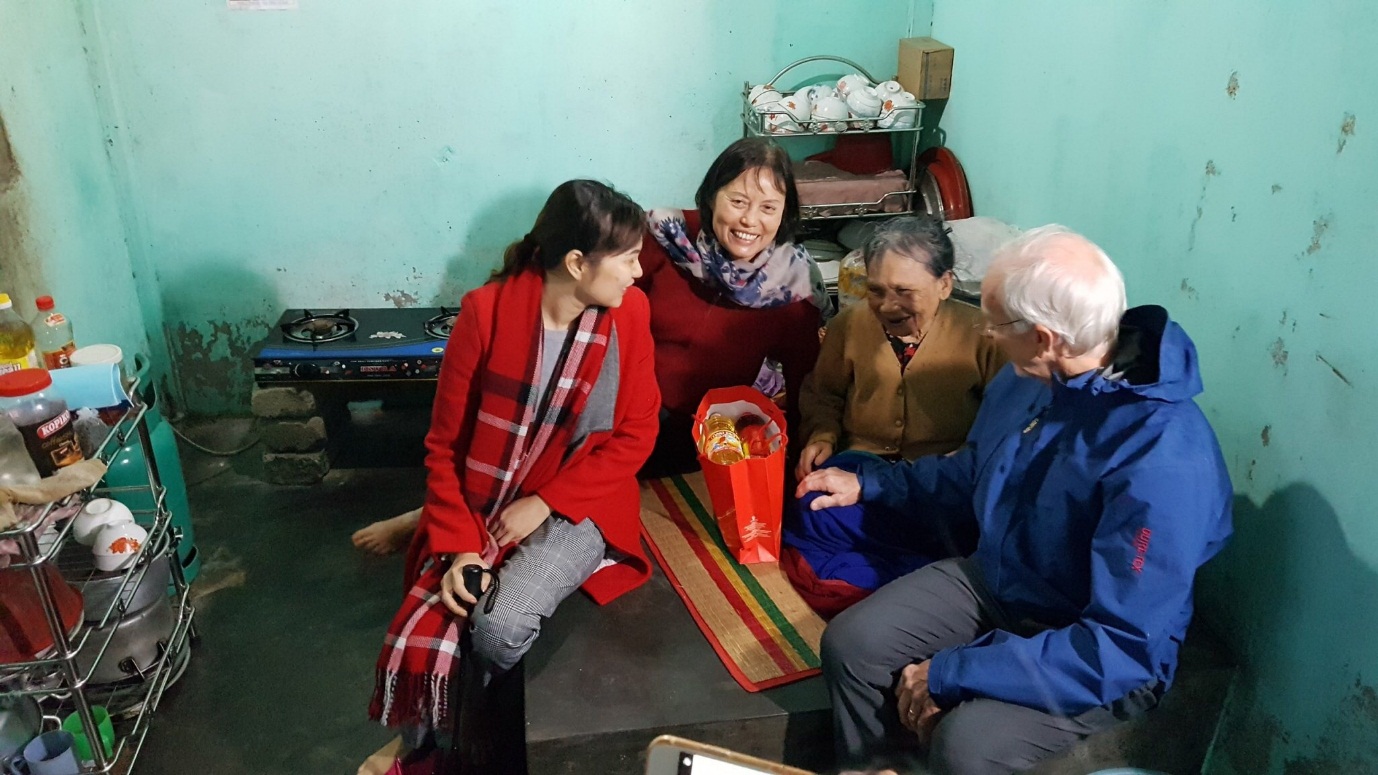 The group visits Mr. Dang Tanh's family at Vinh Ha commune (Photo: Anh Tuan)
On this occasion, the delegation visited Mr. Dang Tanh's family who is physically disabled. Besides, the delegation paid visit the Phu Vang district health center which received aids of the project "Support for the people with mobility impairments in Thua Thien Hue province" sponsored by the IC-VVAF organization.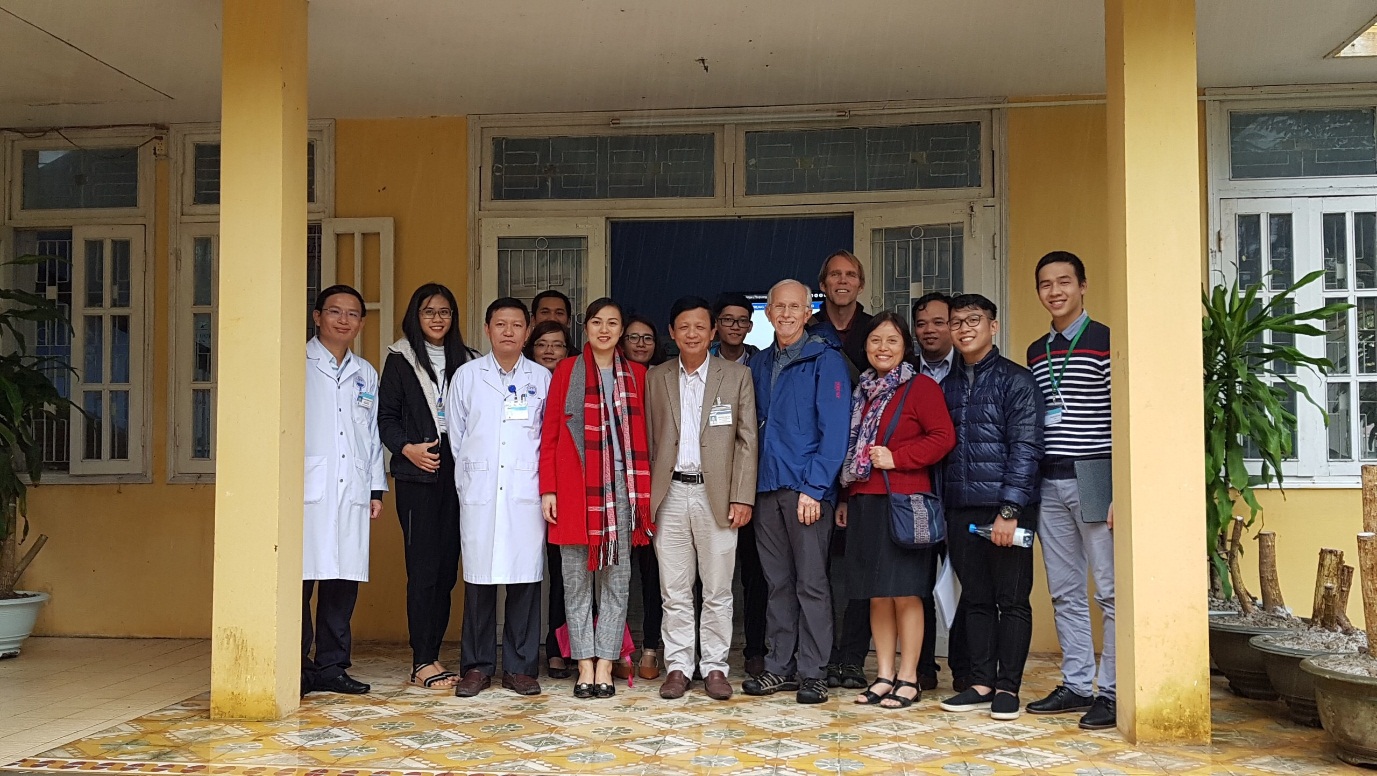 Taking commemorative photo at Phu Vang district health center (Photo: Anh Tuan)
The past few years, HueFO has connected and coordinated medical camps and training courses from different organizations including Dental Mission for Children (DMC), Vets With A Mission (VWAM), Listening To Dragonflies to support communities encountering many difficulties. HueFO will continue expanding its partnership with domestic and foreign organizations in order to support and help disadvantaged communities in the province in the coming year./.
Huy Hiep