On September 26th, the 2013-2017 Thriive project has executed community supporting program for the people and students in Hong Thuy commune, A Luoi district with the products from the enterprises in the project pay forward to the community. This is the last community supporting event of the project.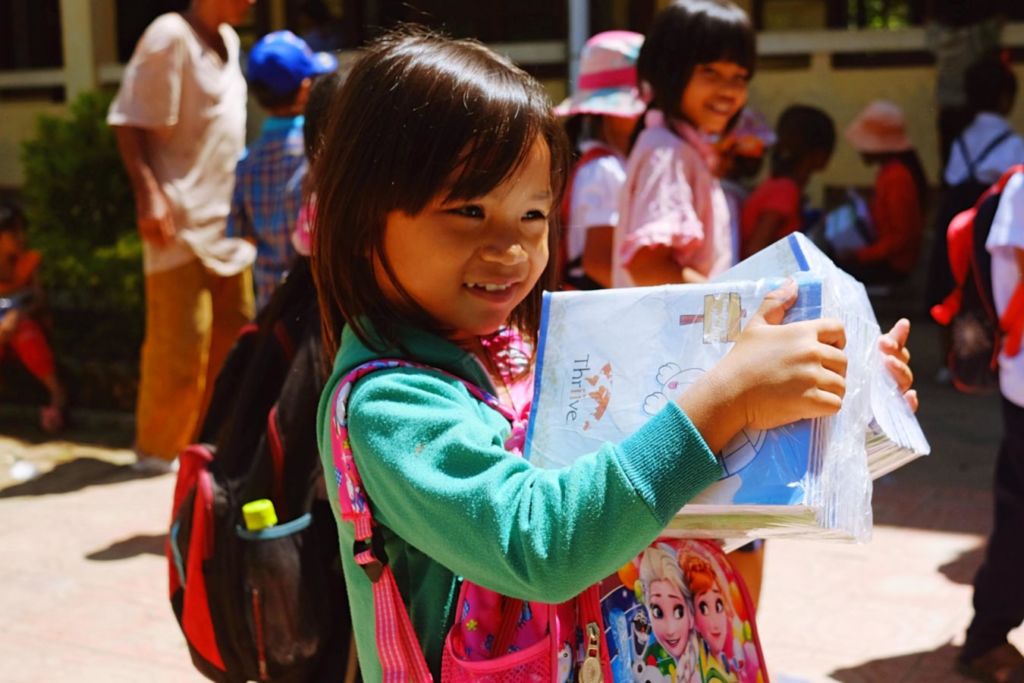 The event was held at two locations: the People's Committee of Hong Thuy commune and the Hong Thuy Primary school. The products which are worth VND 124 millions have been handed over to 300 households and students with difficulties in the commune. In particular, 2000 kilograms of rice were granted to 100 poor and near-poor households, 40 sets of table and chair, 83 school uniform sets and 6000 notebooks were handed given to nearly 500 students with difficulties.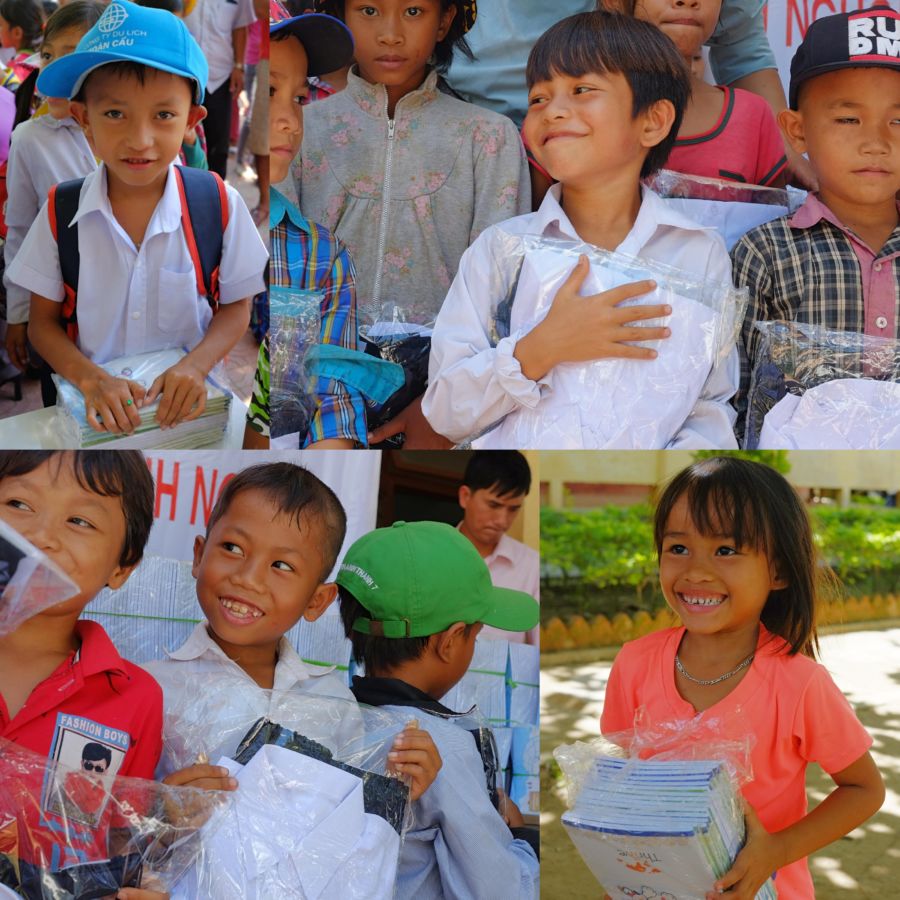 The VND 10-billion project, which is funded by Thriive U.S. and under the management by Thua Thien Hue Union of Friendship Organizations (HueFO) and DCA from U.S. has empowered the development of small and medium-sized businesses and job generation by providing pay-it-forward financing then pay the loan by furnishing with their products or services. At the same time, this project also made vulnerable communities more resilient and self-sufficient with these products and services by the beneficial enterprises themselves. Nowadays, the project has been profiting about 70 enterprises and dozens of thousands of people in Thua Thien Hue.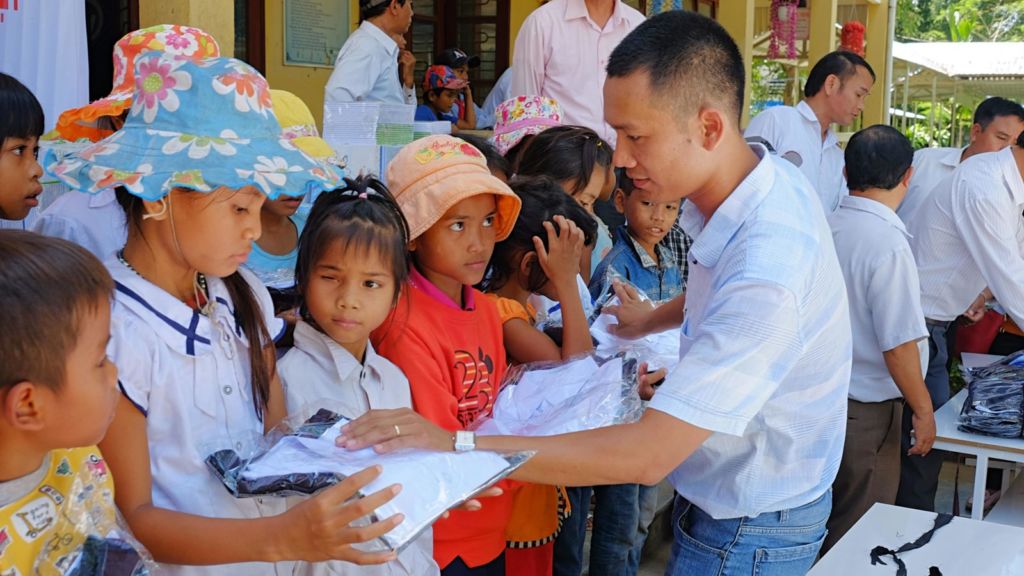 Students receiving the products from Thriive project
Through the activities for supporting the community, beside making the people's lives better, the Thriive project aims to inspire and enhance the will for sharing benefit and charity works of the enterprises to the communities and locals with challenges.
Lap Nhan