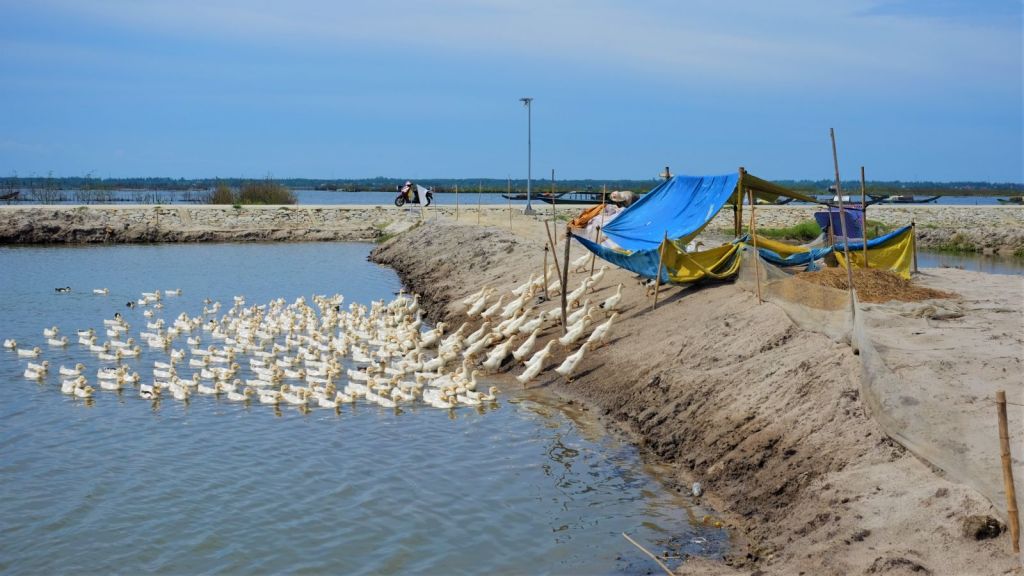 At the meeting, there was the present of Mr. Nguyen Tuan Anh – Vice President of Quang Dien's People Committee, Directors and Members from the Management Board; Mr. Nguyen Quy Hanh – Vice President cum Secretary Genera of Thua Thien Hue Union of Friendship Organizations; Mr. Hoang Thao – secretary of Quang Loi commune as well as organizations and the local people who are the project's beneficiaries.
At the meeting, the SODI's Management Board has reported the archievement after 3 years of "Building sustainable development and climate change resilience for Tam Giang lagoon communities" project. This includes various components and activities which are involved in environmental protection, ecosystem conservation, livelihood improvement and social development. The deployed models have showed their effects: 4 hectares of mangrove forest have been planted which contributed to the ecosystem's conservation and improvement, environmental protection and local community tourism; the artificial sanctuaries for sea products are build, the "3-layer cultivation" model has been deployed that diversified the agricultural products. The new models like biochar model, fish cages model, chives planting unseasonably have been also operational and showed some initial effects regardless of the environmental challenges. Besides, the additional activities which have been authorized for extension by SODI are being carried out actively such as: constructing centered fishing net cleaning spots in Ngu My Thanh village that ensures the safety for the lagoon's water, constructing the showroom and educating house for biodiversity and environmental protection for the local and tourists as well as renovate some neighboring areas to help the settlement and community tourism. On April 31st 2018, the Management Board completed the scheduled and additional activities.
After 3 years in operation, the project achieved the proposed goals in improving livelihood sustainably which adapt themselves to climate changes, enhancing the people's awareness and conserving natural resources at the community by the Tam Giang lagoon, Quang Loi commune. This project was invested  VND 5.45 billions which reaches 118% compared to the plan (due to the exchange rate). It achieved the memorable successes that bring efficiency to the community, local government and relatives.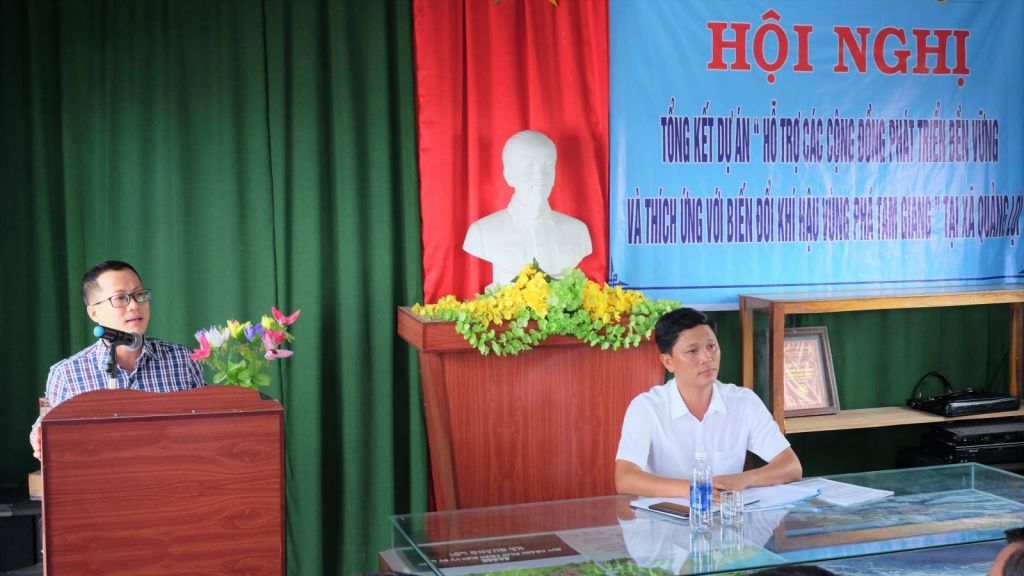 Citing at the meeting, Mr. Nguyen Quy Hanh congratulated the Management Board and Quang Loi's people for achieving the goals in improving livelihood for the locals sustainably and adapting to climate changes, enhancing people's awareness and conserving natural resources at the community by the Tam Giang lagoon. HueFO is expected to enhance the project's sustainability by transferring and multiplying the successful models to the other places.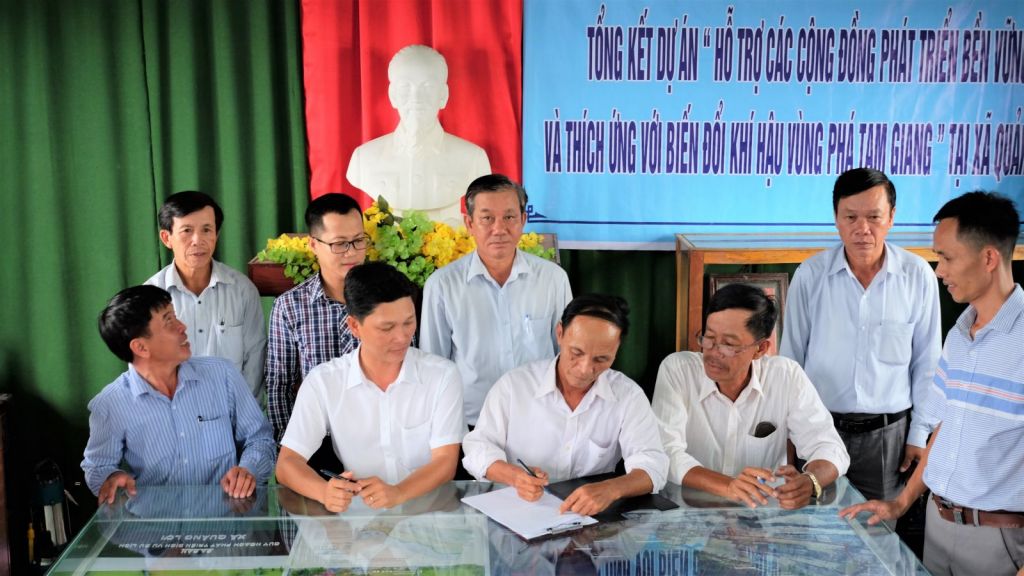 Witnessed by the government and the locals, the representatives of Management Board and Quang Loi's People Committee signed the transferring minutes of  investing constructions for the local to manage, operate and use.
Huy Hiệp